M-J de Mesterton's website is a style sanctuary for women. The Lady herself has style in abundance and shares some of her secrets on how to look and most importantly feel good. Her site also includes recipes, wine of the month, plans for entertaining and many useful links to recommended sites.

Elegant Survival
This is an article from the site which I think would be useful for gentlemen too!

Ironing a Man's Shirt My Swedish grandmother taught me how to iron men's shirts. Like Scandinavians of all social strata, she adored being at the ironing board. I don't know how other people do it, but here is our system:
Flattening and folding the yoke (found under the collar at the back of shirt) at its bottom seam, iron it. You can iron-out the resultant crease later, when ironing the whole of the back.Iron the underside of the collar, then its topside, then iron a crease at the seam where it meets the shirt.
Iron the insides and outsides of the cuffs, before doing the two sleeves. Then you are ready to execute the easy parts: the two front sides and the back.
Hint: keep a spray bottle of water nearby to mist the shirt's stubborn wrinkles, even if you have a steam iron. If you use steam, empty the iron, refill it, and test-run for rusty water which can be difficult to remove once it is on the shirt. Do not use the highest temperature setting: crispy brown edges are for tortes, not chemises!
Besides the great feeling of accomplishment one gets finishing each shirt, it saves money which one may have spent having a cleaning outfit doing the work. There is dignity in ironing; don't ever let anyone tell you otherwise.
UPDATE: The very best iron that I have ever owned is this one from Panasonic. I have owned irons from Germany that cost three times as much, and each one ruined my silk clothes by dripping on them. This one is totally reliable, and costs about $30.00 US. I choose the the Japanese over the Germans here, and if given the same choice in cars, I would do the same.
Washing Your Shirts
I forgot to mention that your shirts will last much longer if they are washed by hand and hung to dry. Don't use so much detergent that it takes a rinsing marathon to remove it. "A little dab'll do ya", as the old Brylcreem jingle said. If you don't want to get hanger-marks on the shoulders, just put wash-cloths under them, over the ends of your hanger. The worst thing to do, even if you wash your shirts in cold water in the gentle cycle, is to dry them in a machine.--doing so will quickly degrade your shirt's fibres. You'd be surprised at how swiftly they dry naturally, and when they are just a wee bit damp, they're easy to iron.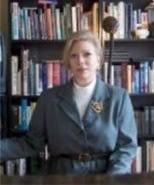 M-J de Mesterton